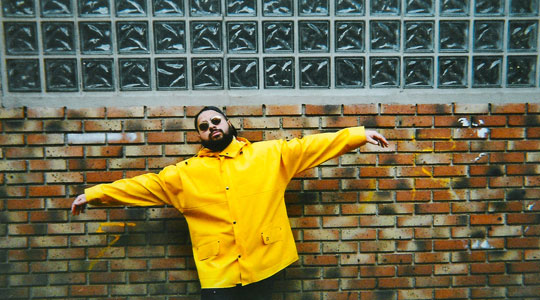 From his home in the 11th arrondissement of Paris, 28-year-old Philippe Hallais has made a name for himself internationally as Low Jack. Hallais's "house music from hell" fuses sexy grooves with industrial metallicism and revels in its forays into and narrow escapes from tenacious, beatless wormholes. He has released his music on L.I.E.S., In Paradisum, Delsin, and The Trilogy Tapes.
Never afraid to trust his instincts, Low Jack creates material that hits the sweet spot between rebellious experimentation and open-minded dancefloor generosity. He has earned a reputation for his uniqueness, keeping one foot in club culture and the other in abstract experimentation. On one side, you'll find the influence of Bunker Records' acid-industrial years, sinusoidal blasts by Pan Sonic, Cristian Vogel's shifted techno, and esoteric grooves by George Issakadis, plus Dancemania records and assorted other ghetto house, East Coast hip-hop, and funk leftovers. On the other: bullet-shaped noise music, ethno-shamanic trance, punk improvisations, post-industrial ambient, drone and power electronics.
Hallais own tracks are typically built around a personal rhythmic frenzy, mostly designed for introspective and deep listening, drawing their magic from the master's deep Central American roots. His Garifuna Variations (L.I.E.S., 2014) LP emulates the music of an insular tribe of the Caribbean.
He also runs Editions Gravats, the boundary-bending label he founded with comrade Jean Carval.
---
Low Jack is supported through the SHAPE platform, which is supported by the Creative Europe Programme of the European Union.