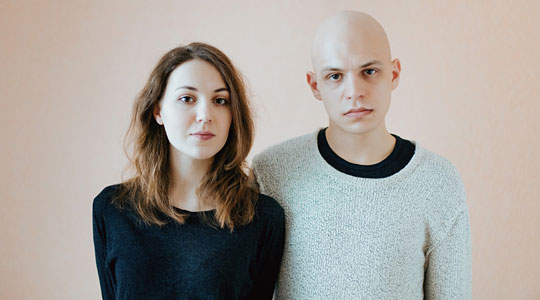 Love Cult, a Russian duo, are aficionados of all things troublesome, distressed and emotional: northern technology; dark electronica; obsessive techno; militant house; noise pop.
Love Cult's music completely escapes the cleanness of overproduction. Their swampy tracks are murky, decaying, and out there, and bear the weight of Putin's Russia. Is this dance music? Well, if a club means a place for lost souls, then yes. It's head music that will shake you.
Disregarding every possible parameter and value of the human voice, the remnants of Anya's vocal lines hang in the air like smoke rings. Sub-heavy beats thunder relentlessly behind raw, naked clockwork programming. Microscopic samples scrape as if threatening to knife the listener. On their latest EP, "Wonderland", every fraction of the sound was re-amped through empty corridors, metal tubes and prime analogue equipment. Love Cult have given live performances across Russia and Europe and played at festivals like Sonar, Flow and Manifesta. They shine in art galleries and club spaces alike. Anya Kuts represented Russia at the Red Bull Music Academy 2013 in New York.
Anya and Ivan's motto is as follows: if a place seems scary, there's something to learn there.