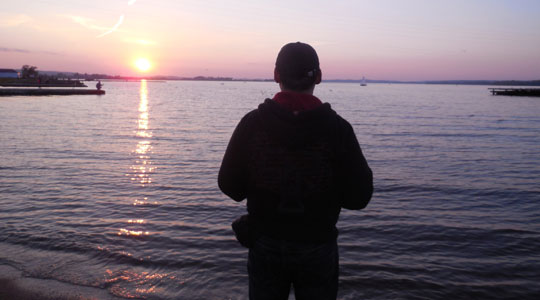 ...when the forest still dominates the night but some distant flashes of dawn illuminate the horizon...
Voronmrak's muffled and lasting shout first graced the world in the autumn of 2002 from somewhere on Trans-Baikal Railway. Recognizable as atmospheric, dark, ambient, and strongly folk-influenced, Voronmrak's dungeon synthwaves transmit endless stories of the land from which the project hails. Most albums glorify Siberian nature, cracking bows, and taiga mysticism.
The text works of the artist are of the same soil, and it's no coincidence—during live musical performances, Mrak Mstivoy also recites his own poetry. For almost 3 years, the project has been based in and strongly influenced by the nature of Yekaterinburg, south Urals.